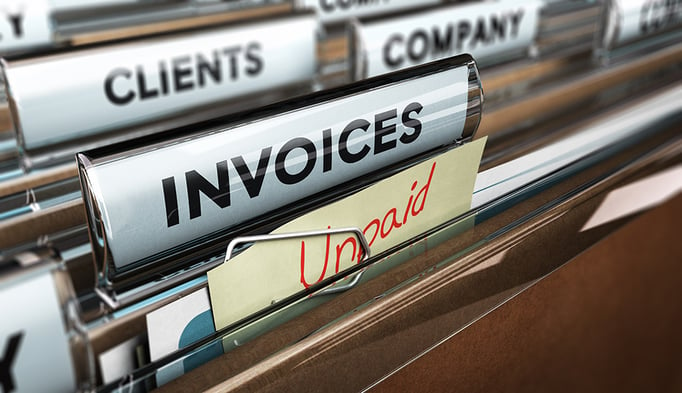 Collection Strategies for Getting Paid on Time
Running a business is a challenging prospect, add in the current economic environment and keeping your business afloat is harder than ever. As we all know, a huge aspect of having a healthy company is cash flow. In fact, 82 percent of small business failures stem from poor cash-flow management. We often need to slow down, review our agreements and procedures to fully realize our business potential. By implementing a good collections strategy, you can not only improve the likelihood that you will get paid on time, you will also give your business the resources it needs to thrive in these difficult times.
Review Your Agreements
Being in the middle of an economic crisis means everyone is busier than normal dealing with working from home, uncertainty in the workplace along with the impact of big business bankruptcies. You are in the trenches of running your business and the exact terms you agreed upon with your customers are not top of mind. It is essential to review the agreements you have with your clients. Make sure you are familiar with all of the terms and conditions of payment within your customer agreement(s) in order to prevent any unnecessary delays with payment. Create a plan in order to maximize your opportunity to collect payments on time. Make a list of payment methods, terms, deadlines, fees and other details that make an impact on getting paid on time and get organized.
Automate Your Invoice Process
Getting invoices out on time and quickly sounds easy, but that is not always the case. Review client payment terms and leverage your billing system to automate your invoicing process such as Quickbooks. Doing so will result in getting paid faster. If you do not have an automated system, set up reminders on your calendar. Add different payment options to make it easy and efficient for your clients to pay such as ACH or wire transfers. Electronic payments can speed up collections instead of checks taking 3-5 business days or worse, getting lost in the mail.
Payment Reminders
Automate and send friendly reminders to clients their payment due date is coming up. For example, 1 week out or 1 day out. Most of the time clients are acting in good faith and sending friendly reminders is a benefit they will appreciate.
Be Aggressive and on Top of Late Invoices
Review your outstanding invoices at least weekly in order to track which clients have and have not paid. Just like the payment reminders before the due date, set up reminders if they are late. It is important your clients are paying within the terms of agreement. We find that consistency with friendly follow-ups on payment statuses greatly improves collections and cash flow. It is not uncommon to learn that customers are missing the invoice or they have questions before making payment.
Have Simple, Accurate Invoices
You do not want to leave anything up to interpretation. Along with listing the net terms(ie, net 30), give them an exact due date. Make sure the proper contact name is on the invoice and do not have any extraneous information that could confuse your client. Clients need to know what they are paying for, so make sure all items are clear and concisely communicated on the invoice. Accuracy is essential with billable hours and billing rates. Not being accurate means delaying the process of getting paid with customers coming back and requesting an adjustment.